R

FREE Custom bike insurance quote online

R

Get a quote in under 1 minute for your new Custom bike

R

You could make savings on your insurance now!



Custom Bike Insurance 
If you have a custom built motorbike, chances are you're a bike fanatic – and you wouldn't want anything to happen to your beloved bike. So, you know the value of insuring it, and getting the best custom bike insurance. But custom motorcycle insurance can be very expensive if you don't know how to go about finding it! Whether it's a chopper or other form of custom motorcycle, the cost of repairs and replacement are taken into consideration during the custom motorbike insurance quote process. What one company quotes can be significantly different than another specialist custom bike insurance UK company – with insurance, it's always best to shop around and get a few quotes, but in particular with custom motorcycle insurance.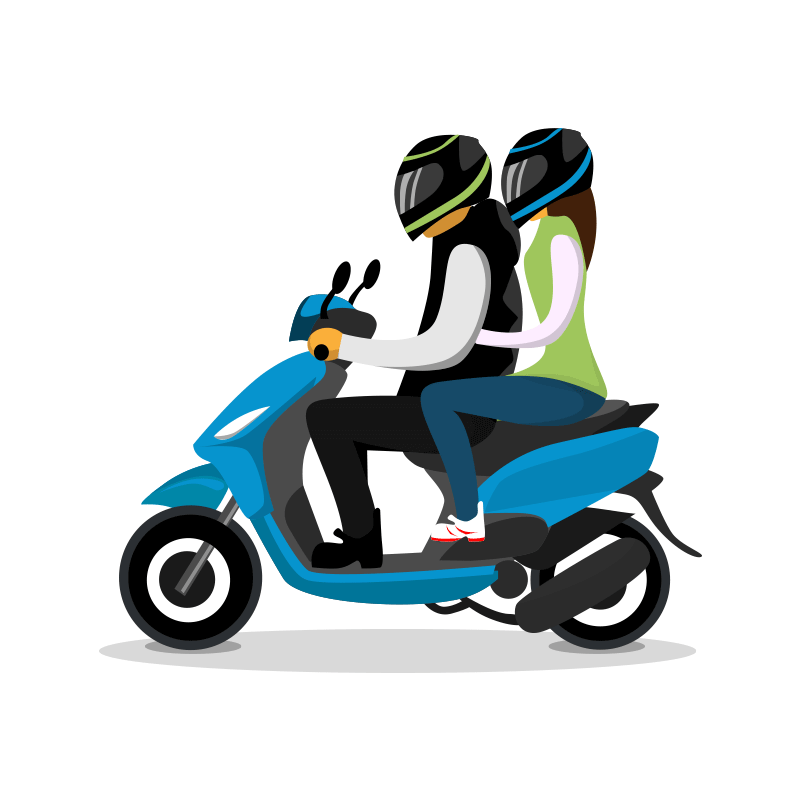 Finding the best custom bike insurance can be hard
But don't worry, you don't need to trawl every custom bike insurance UK website out there or make countless phone calls. There is a quick and easy way to find out who has the lowest and best custom bike insurance for you – simply make a quick quote using Motorcycle Insurance's quote comparison tool. While it can be quite hard to keep costs down when looking for custom bike insurance quotes, using motorcycleinsurance.org.uk to help find the most competitive quote, and best policy for you, can make it much easier.
Some insurance companies specialise in providing premiums to custom motorcycles while others won't cover the motorcycle at all. Therefore, it can be tiresome and time-consuming identifying the companies that will even offer insurance – let alone which are the best deals for you. But by using motorcycleinsurance.org.uk, it will be easier to get quotes and determine which option offers the most affordable quote as well as the best coverage for your bike. Our custom quotation tool finds the best deals on scooter insurance, quadbike insurance, dirt bike insurance and custom bike insurance personalised for you and lets you pick the one that suits you most.
Understanding your custom bike insurance quote:
Understanding how a custom bike is valued is critical, especially in the event of a motorcycle being involved in an accident. A specialist or custom motorbike insurance company will then either provide actual cash value or fair market value. The actual cash value is what was paid, minus depreciation. The fair market value is what it would be worth in terms of trying to replace it.
Each individual modification needs to be declared to the custom bike insurance UK company, so that you can get an accurate quote, and find out how much you will be offered should you need to claim on your insurance. modifications to the engine, handlebars and other such parts would be covered by the insurance company, provided that was declared at the time of the quote, but things like a custom paint job may not be.
Getting the best custom bike insurance for you:
Additionally, you might need proof of the modifications to get the accurate cover you need. Invoices may need to be provided to the insurance company for them to determine the value prior to providing a custom bike insurance quote. The process of finding companies and getting quotes may take longer than a standard motorcycle, but as you are aware, your vehicle must be insured. You've spent so long customising it, it's definitely worth putting in the little extra effort necessary to insure it properly.
Most people understand that spending more money for their custom motorcycle insurance is standard practice, because the cost of the bike is traditionally higher. However, custom motorbike insurance doesn't mean that a driver has to pay the highest rate – and definitely doesn't mean they have to have lots of optional extras as standard. Comparing quotes using motorcycleinsurance.org.uk can establish who has the highest and lowest rates, as well as who will value the bike appropriately. Start your custom motorcycle insurance search today by getting a quick, free quote!
How much is custom bike insurance?
The price for custom bike insurance may be higher than that of an unmodified, 'off the shelf' bike. This is because a custom bike requires custom bike insurance – which can be more expensive, as it's harder for insurance companies to truly value. Alternatively, you may have modified your bike to be more powerful, which in an insurance company's eyes, is more dangerous. However, if you're a bike lover, and have a real emotional attachment to your custom bike, you'll know the importance of securing the best custom bike insurance. To be in with a better idea of what costs you might be dealing with, use our custom quotation tool to get a custom motorcycle insurance quote today,
Can you get custom motorbike insurance?
The short answer is yes, you can. However, it may be a little more complex than the standard insurance process, due to the modifications. Some companies don't offer this insurance at all – but many do. Because these bikes are made by their owners to be specific to them, it's harder for insurance companies to gage their safety and power. Usually, specialist insurance companies will have in-house experts who can value your customised bike, and you may have to send photos of your bike for an accurate custom bike insurance quote.
How do I get custom motorcycle insurance?
You need to get multiple custom bike insurance quotes, when dealing with custom motorcycles. This is because the valuation process is harder, so one custom built bike insurance company might value it wildly different to another – and you don't want to get caught out paying an extremely high premium if you don't need to! Use our quotation comparison tool for a simple, easy to use way of comparing all the best custom bike insurance providers and choose the right deal for you.
Got a question we haven't answered here? Simply get in touch with anything custom motorbike insurance related – our expert team will be able to help you. We'd love to hear from you, so just send us an email!
Different types of custom built bike insurance:
There are usually three types of custom built bike insurance offered to you – third party, third party with fire and theft, and fully comprehensive.
Third party insurance is the cheapest kind, but only protects the other person's bike or vehicle should the worst happen, and you get into an accident with them –it won't protect yours. If you're a bike fanatic who loves their custom built bike, this may not be the best custom bike insurance option for you.
If you want to protect your bike, third party insurance with fire & theft, or fully comprehensive cover, may be better options for keeping your bike safe and sound. Of course, we cannot tell you which option to take, but by getting a free quote from us you can find your best options for all different types of cover. From here we encourage you to read the small print and find the policy that works best for you and your needs – and suits your budget! If you have any questions about how our service works, we encourage you to get in touch, where we can help you out with any queries you may have.
Get a Quote for Custom Bike Insurance Now!
If you've customised or modified your bike, you may need specialised insurance, by people who understand your passion. Get Custom Bike insurance, here.
How to save on your custom bike insurance UK:
When it comes to the process of obtaining custom bike insurance quotes, it can be time consuming and expensive. However, there are a few simple ways you may be able to save on your custom built bike insurance. When deciding on a policy, you always need to be 100% honest with your insurer, but there are a few easy steps you can practice that may save you some money. Always talk to your provider to see if any of the following can help save you money.
Safely storing your bike can help save money off your custom bike insurance quote. This is because many insurers take the safety of your bike into account, for things like accidents and theft. By storing it in a safe place, such as inside the house or garage, reduces the risk of it being stolen or harmed and vandalised, and may make your premium cheaper.

The safety of your bike can also include utilising items like locks, alarms and chains when it's not in use in order to further protect it.

The amount of use a bike gets can affect the price of your custom built bike insurance. Most insurers see frequent use as being more at risk of accident, so a bike that does under a certain number of miles can often be insured for less.

It may be harder to do so with a custom bike, but choosing an older model, or one with smaller engine power, can reduce your custom motorcycle insurance premium.

There are factors you cannot change that will determine your insurance quote, such as your age, sex and location, but small changes like paying annually can often save you money as there is no interest to accrue, unlike monthly payments. Discuss ways with your provider that can help you save!