R

FREE 125cc bike insurance quote online

R

Get a quote in under 1 minute for your new 125cc bike

R

You could make savings on your insurance now!



Find Affordable 125cc Motorbike Insurance
The 125cc motorcycle is becoming very popular because of how affordable they are, and because they can be driven by young people (from age 17) who may not have a full license. A 125cc bike can be an economically sound bike, as they are smaller and lower capacity than bikes with larger engines, giving you a great, zippy ride – on a budget. As a result, more and more people are looking for motorbike insurance for 125cc. 125cc motorbike insurance providers can often supply cheaper premiums than larger capacity motorcycles, however you still need to do your research to get a great deal and can't rely on being handed a bargain on a plate! So it is important to know what to look for.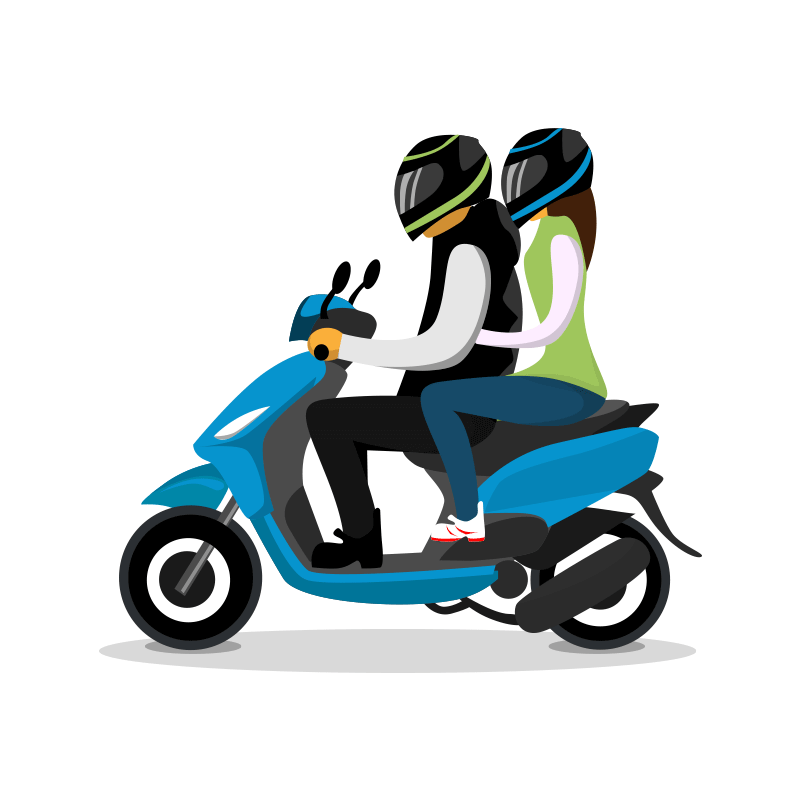 How to find good, cheap motorbike insurance 125cc
The 125cc motorcycles are economical in a number of ways – the bikes aren't hugely expensive, and they're pretty good on petrol, too. So, of course, you don't want to be overpaying for insurance for a bike that's not hugely valuable in the first place! But as you know, insurance is imperative. What you need is a great deal that covers everything you need – without costing over the odds, even if you're a young driver with not much experience of the roads.
But how do you easily find such a deal? The internet is full of information, and it can get quite overwhelming. The best thing to do – for your convenience – is to get a quick, online quote that can tell you the best deals that cover everything you need, and also suit your budget. You don't need to call around every company and be placed on hold numerous times – simply use our easy comparison system and be shown all the best deals automatically! Then, simply do some research around the policies you like the look of and choose your favourite. Plus – it only takes 5 minutes, and the only information that is needed to get a quote is the make and model of the bike as well as some information about the person the bike will be registered to, and who will be riding it.
What affects your 125cc bike insurance quote?
There will be options to adjust your coverage based on the cost of the bike, as well having the opportunity to add or subtract optional extras. When looking for affordable 125cc motorcycle insurance, it's important to take the time to read over the different costs. What one rider needs may not apply to another rider, and you need to make sure your policy is perfect for you and your needs.
When it comes to the cost of motorbike insurance for 125cc, the make and model of the motorcycle matters. While all 125cc motorcycles have near enough the same power, different models will have different 125cc motorbike insurance cost UK, and implications. If you haven't purchased a bike yet, or are considering two different types, they should get a quote for both to determine the cheapest to be insured. Once you've decided on the two bikes you're considering, get a quote through our specialist quotation comparison tool and start saving money as soon as you're ready to purchase your new bike!
Get good, cheap motorbike insurance 125cc     
125cc motorcycles are lower capacity than large, professional motorbikes, and laws have limited 17-year olds and learners to these types of bikes. While in the learning phase of driving a motorcycle – regardless of the fact that it is low capacity – the 125cc motorbike insurance cost UK can be expensive. To combat a high cost on 125cc motorcycle insurance, it is best to take a motorbike riding course. These courses are offered throughout the UK and can provide proof to an insurance company that a driver understands how to handle the bike on the roads. It's a good idea to look into these tests, as they can lower your 125cc bike insurance quote substantially.
Do you need insurance for a 125cc motorbike?
According to law, all vehicles being driven on the road require insurance. And you can't have tax without insurance – so you need to make sure you have both as soon as you want to start riding! You don't need a full driving license to ride a 125cc motorbike, but you definitely do need motorbike insurance for 125cc motorbikes. If you haven't passed your bike license fully you might find your 125cc bike insurance cost is higher, so it's always best to look into what certifications may lower your premiums.
What is the best insurance company for 125cc bike insurance?
Motorcycle Insurance can't tell you what the best company for 125cc bike insurance is. What we can do, however, is show you all the best offers, tailored to you and your bike, to help you find not only the most cheap motorbike insurance 125cc, but also the best policy for you and your needs. Use our cost comparison tool, enter all the necessary details in, and our system will show you the best deals on the market, and detail what each provider is offering. We then encourage you to do some research into each policy and find the best one. As 125cc motorbike insurance is so personal to you and your bike, an accurate 125cc bike insurance cost really does all depend on your own personal circumstances.
How much is insurance on a 125cc bike?
A 125cc motorbike is a small motorbike, so is, in the grand scheme of all bikes, is one of the cheapest to run and insure. This is a great option for younger riders, who may not be able to afford larger, more expensive bikes to run. However, it still requires insurance, and if you have yet to pass your full motorbike license, your 125cc motorbike insurance quotes will be more expensive. As with all vehicle, car and bike insurance, your specific quote will rely entirely on many factors that cannot be determined by anyone but yourself; for example, your age, sex, location, how frequently you use your bike, and how you store it. The best way to get a free, personalised 125cc bike insurance quote is to use our price comparison tool. It takes less than 5 minutes and will show you all the best options for your needs and budget – then simply research into each policy and choose the best one for you. You'll be on your bike in no time at all!
Questions about your 125cc motorbike insurance cost UK?
If you have any questions we haven't answered here, our team of experts would love to hear from you! Please feel free to get in touch with any questions about the process of finding a 125cc bike insurance quote, and we can help.
Ways to get a cheaper 125cc motorbike insurance quote?
When looking for cheap motorbike insurance 125cc, always remember to be 100% honest with your policy provider. However, we all want to save money, and there are a few, easy changes you can make to try to lower your premium. These changes may not affect your price on every policy but are worth implementing or considering!
The safety of your 125cc bike will affect your 125cc bike insurance cost. You should consider how you leave your bike overnight, and how you secure it, whether you leave it in a garage or your home, as long as it is in a safe location. You can also utilise heavy duty locks and alarms, which are all things that insurance companies favour, as it means your bike is at less risk of accident or theft.

The amount you drive your bike can also affect your 125cc motorbike insurance quote. More frequent riders will have a more expensive premium, as insurance companies view more frequent rides as higher risk. Consider limiting your bike use to the journeys you really need to make in order to lower your 125cc bike insurance cost.

Some insurance companies allow you to take more advanced riding tests to lower your insurance cost. This can be worth investigating for the future.

Finally, there are little ways to reduce your motorbike insurance for 125cc payments, such as paying annually so as to not accrue interest charges. Always ask your insurance provider about little ways you can reduce your payments.
Get a Quote for 125cc Bike Insurance Now!
125cc Bikes are a popular ride to nip around town on, make sure your 125cc Bike is properly insured, here.
Motorcycle Insurance can help you find insurance for all types of bike
It's not just cheap motorbike insurance 125cc we can help you find – we can assist your search in insurance for all kinds of bikes, and insurance needs. So whether you're looking for scooter insurance, moped insurance, classic bike insurance or even custom bike insurance – be sure to use the Motorcycle Insurance quotation comparison tool, to help you find a range of deals in under 5 minutes.